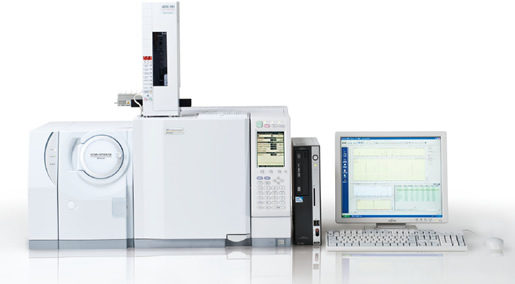 Lưu ý: Tham khảo ý kiến của nhân viên INO sẽ giúp bạn tiết kiệm được thời gian và chi phí khi cần mua sắm. ​​Với sự tư vấn của chúng tôi, bạn sẽ không gặp khó khăn khi tìm hiểu về đặc tính của sản phẩm cần mua.
Advanced Standard Model with Benefit of Economy
The GCMS-QP2010SE is our advanced standard gas chromatograph mass spectrometer. Descended from the GCMS-QP2010S, it combines the benefits of economy, simple operation and enhanced performance. The enhanced maximum column flow enables a variety of columns to be selected. Productivity and sample throughput can be dramatically increased. Ecology mode saves power and carrier gas consumption allowing for a lower cost of ownership and less environmental stress.
Features:Advanced Standard Model with Benefit of Economy
GCMS-QP2010 Systems Offer Versatile Functions and Ease of Use
Column Flow Up to 4 mL/min and Variety of Column Selection
Analytical Method Transfer Available based on GCMS-QP5000 Series
Enables Direct Sample Injection (DI) and Easy Expandability without Any Changes to the GC
Ecology Mode for Lower Running Cost in Laboratory; Power Consumed in Analysis Standby Mode Reduced 40%*
* Compared with previous model
A DI Probe (Optional) enables users to easily obtain a mass spectrum in analysis of high-concentration samples. In addition, it can offer easy qualitative analysis without setting analytical parameters of the gas chromatograph.
The mass spectral search function makes it possible to identify compounds easily.A variety of public libraries such as NIST and Wiley can be used; original private libraries are also available
Economy:Economy and Ecology
Saving Power Consumption
Equipping the instrument with Ecology mode reduces the power consumed in analysis standby mode by 40%*. In nighttime GC-MS operation, Ecology mode can be set automatically, which makes it possible to reduce unnecessary power consumption.
When Ecology mode is entered, unnecessary power consumption by the GC, MS and PC is automatically eliminated. The consumption of carrier gas is also automatically reduced. Furthermore, Ecology mode can be entered automatically after continuous analysis, so power and carrier gas can be saved automatically after the completion of nighttime analysis.
* Compared with GCMS-QP2010S model
You can compare running costs and CO2 emissions output between new and previous models. Please click the banner on the right for ecology simulation in your laboratory.
GCMSsolution Workstation Software for GCMS-QP2010 Series
Easy method transfer and smooth switching of the transferred method is available from the GCMS-QP5000 Series. The GC-MS control software, GCMSsolution Ver. 2.6, provides a number of functions to enable even easier method transfer.
Lưu ý: Nếu một thiết bị nào đó không được liệt kê ở đây, điều đó không có nghĩa rằng chúng tôi không hỗ trợ được bạn về thiết bị đó.
Hãy liên hệ với chúng tôi
 để biết danh sách đầy đủ về thiết bị mà chúng tôi có thể hỗ trợ và cung cấp.
INO: Bán, Báo giá, tư vấn mua sắm và cung cấp, tư vấn sản phẩm thay thế; tương đương, hướng dẫn sử dụng, giá…VNĐ, …USD info@ino.com.vn | INO Sales: 028 73000184 | Shimadzu- Standard Gas Chromatograph-Mass Spectrometer(Model:GCMS-QP2010 SE).